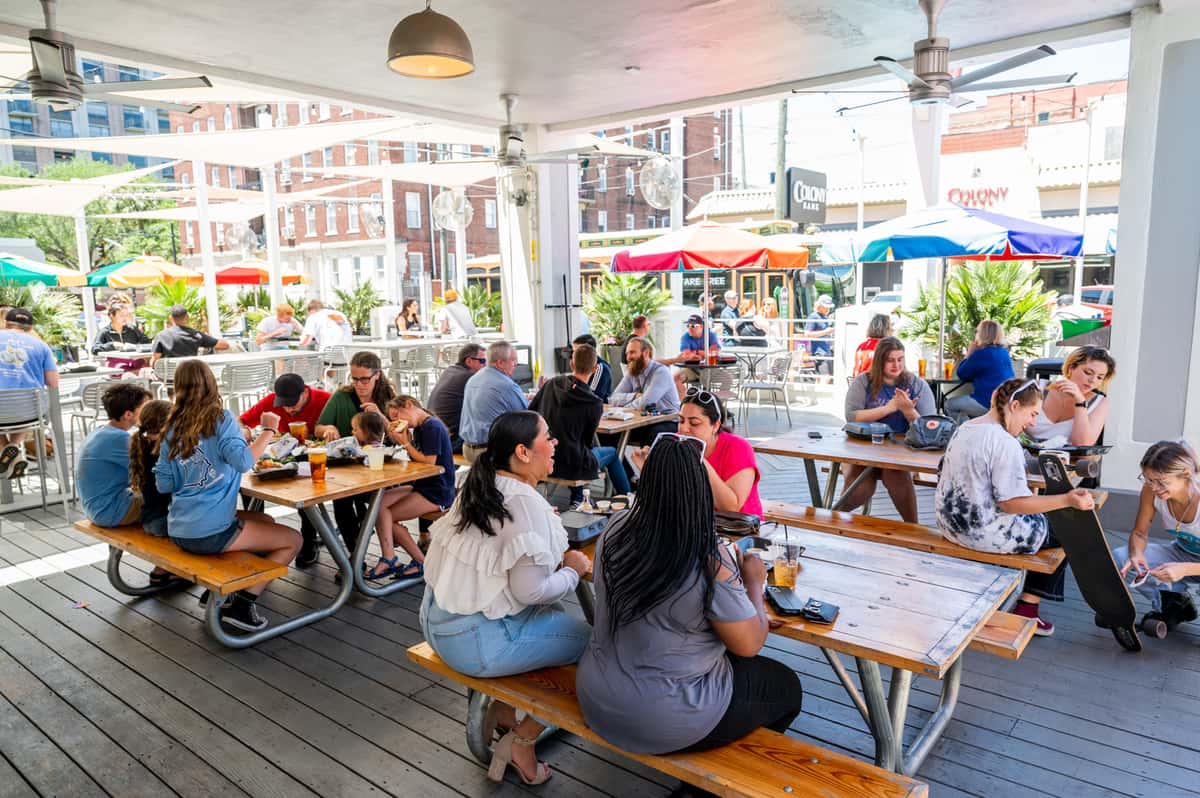 FAQ
What does it mean to be "South African Inspired"?
We never claim to be an authentic South African restaurant. If you're looking for true authentic South African cuisine, we may not be the restaurant for you. To inspire is defined as "to fill (someone) with the urge or ability to do or feel something, especially to do something creative." Our food allows us to share our founders' creative take on the authentic cuisine that they enjoyed from their shared South African and Swiss cultural backgrounds. They put their own spin on South African authentic dishes and flavors and created a menu that is unique and stands on its own.

Being a restaurant inspired by authentic cuisine allows us to better appeal to our customer base.

It's our main goal to have our customers say SHIT YEAH! A true SHIT YEAH! experience is achieved through our unique flavors, guest experience, product execution, and atmosphere.
Who are we inspired by? What inspires us?
We are inspired by our six stakeholders. Our fans, team, community, vendors, franchisees, and investors. We are always listening to our guests and we want to make sure they feel heard. Execution is a top priority and if in any way you do not feel we have delivered a SHIT YEAH! experience, we will work to make it right. We promise!
What should someone try if they're visiting Zunzi's for the first time?
Our signature sandwiches such as our Conquistador is a good place to start. Made with provolone, lettuce, tomatoes, our signature Zunzi's sauce and dressing and parmesan cheese it's guaranteed to make your taste buds say SHIT YEAH! If you're looking for a vegetarian option, we've got you covered with our Rising Sun or Johnny Roll sandwiches and vegan sauce upon request. Try our wings tossed in or with a side of one of our signature sauces and wash them down with a South African Tea!
We are constantly evolving. From our menu, guest experience, atmosphere, we want to make sure we are meeting our fans expectations and sometimes that comes with change. We are staying on top of restaurant trends, ways to utilize and implement technology to make things better for We have acknowledged the restaurant industry sucks and we are here to change that. 
Have we mentioned our sauces?
Our sauces are made in house! Order your favorite sauces on the side, on your sandwich, or grab a bottle to keep in your fridge. Try one of our sauces with your next order of wings!

Zunzi's Signature Sauce & Dressing…the OG!
Dank Sauce - Zunzi's Signature Honey Mustard.... It's Dank!
HOT-AS-SHIT! - Zunzi's signature Hot Sauce... It's Hot!
Peri-Peri - Classic Buffalo wing sauce with a South African Twist!
Mustafa Curry - Zunzi's Signature Curry sauce with a kick!
Mr's H.S. Ball's Hot Chutney - Sweet-and-spicy South African Staple since 1890